Remote sensing and multispectral imaging will revolutionize many aspects of human society, not least when it comes to plants and plant-derived products. In agriculture, these novel techniques are already now making an impact on plant breeding and precision agriculture.
Over three days, a delegation from SLU visited several important South African labs employing various types of sensing for different purposes.
At ARC in Roodeplaat, Chris Kaempffer, Mohamed Mohamed Ahmed, and Eric Economon demonstrated parts of their equipment, which include un-manned aerial vehicles (UAVs), multispectral, thermal, as well as RGB cameras. ARC uses these techniques for a wide array of applications including crop and geological monitoring.
Mohamed Ahmed presented his work on early detection and monitoring of spontaneous peat fires, which is a large problem in certain areas of South Africa where these can be deadly and also kill cattle. In his work, he combined information levels from satellite imaging and UAVs as well as from soil probes.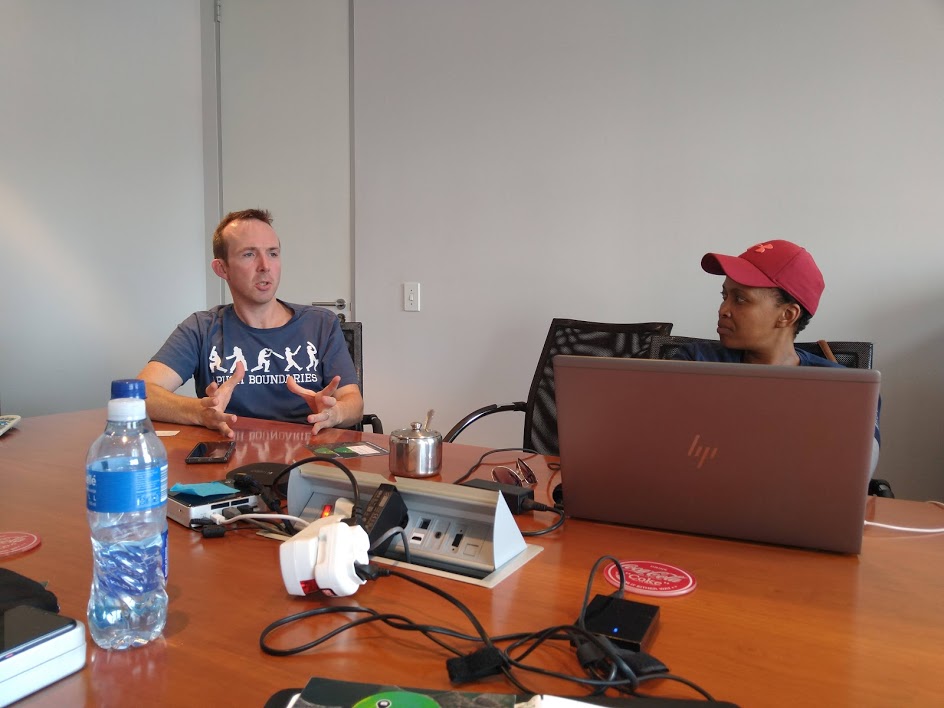 At the University of Western Cape, Cape Town, a strategic meeting on the upcoming SASUF satellite event to be held in Malmö on the 5th of May was held with representatives from ARC, Stellenbosch University, SLU, MAU and UWC. A number of different areas where sensing is applied to address research questions were presented. At the University of Western Cape, Professor Timothy Dube gave a presentation on their extensive work using remote sensing for everything from monitoring Savannah water stress to urban heat islands. Harald Klein at Movium, SLU Alnarp, presented their work around drone and satellite monitoring for city planning and urban green spaces. At Malmö University, Per Schubert has also used satellite data for estimation of land surface temperature and identification of urban heat islands.
Thereafter a more detailed program was discussed for the satellite event as well as visits by South African delegates in conjunction with the event. The idea is to, through short presentations, let a mix of Swedish and South African researchers and companies present how they are using different sensing techniques in the three areas of food, agriculture, and urban green spaces. A program for the two SA students supposed to visit Sweden was also discussed.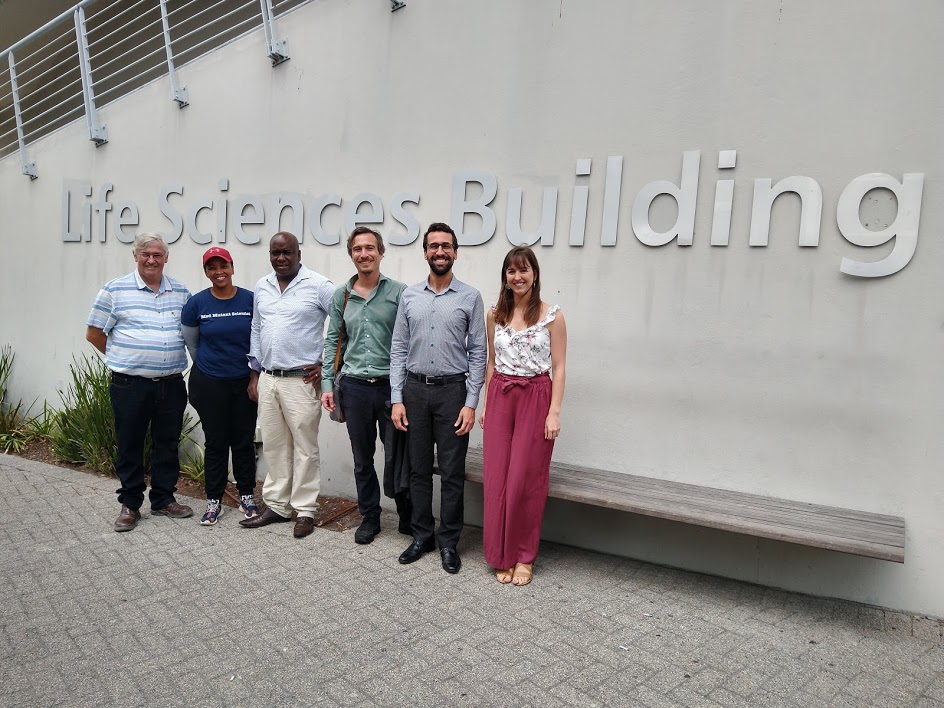 The group then crossed the Capetonian N1 highway for a site visit at the South African company FarmPin, which uses satellite data to advice farmers on their crop performance to give practical advice to improve crop production. The presentation was done by the company's founder David Campey who is also involved in GreenBridge working on monitoring and promoting green spaces in disadvantaged areas such as Phillipi in Cape Town.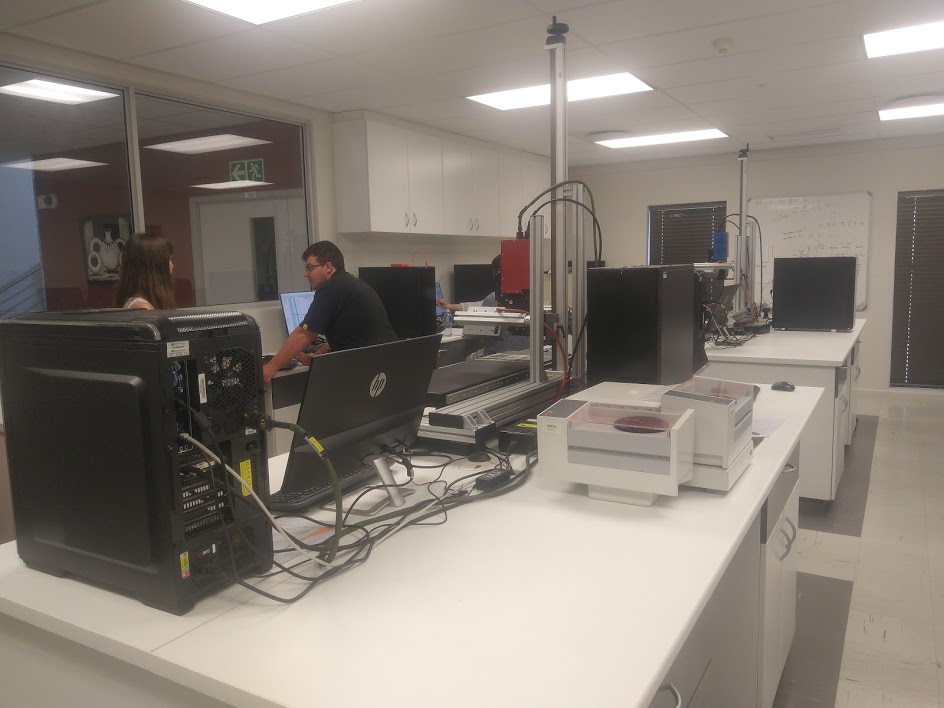 Finally, Dr. Paul Williams and Alexia Naudé guided to the image-based sensor lab at Stellenbosch University in the Food Science Department. With funding in 2017, this lab was created and now hosts four hyperspectral imaging stations where foodstuff – everything from game meat to maize kernels – is analysed in a non-invasive way, to determine, for example, true origin of food or nutrient composition.