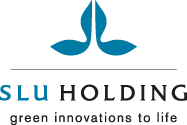 Artificial intelligence (AI) in agriculture is a rapidly developing field in the Nordic countries, with many private actors. As a part of our work to facilitate and increase collaboration between universities and companies in fields related to NordPlant's activities, we have collaborated with SLU Holding to get a better overview of the companies in the agricultural sector that use artificial intelligence (AI).
The report lists 26 companies with brief discussions of their work in general and AI-related activities in particular. This will be very useful for connecting with relevant companies for networking and collaborations, and will also serve as a model for finding companies in the other Nordic countries.

The full report can be found here.